MEDIA RELEASE
Tasmanian Forest Products Association
When Australians go to the polls on May 21, they need to know what our local candidates, politicians and political parties will deliver for Tasmania's forest industries, Chief Executive Officer of the Tasmanian Forest Products Association (TFPA) Nick Steel said today.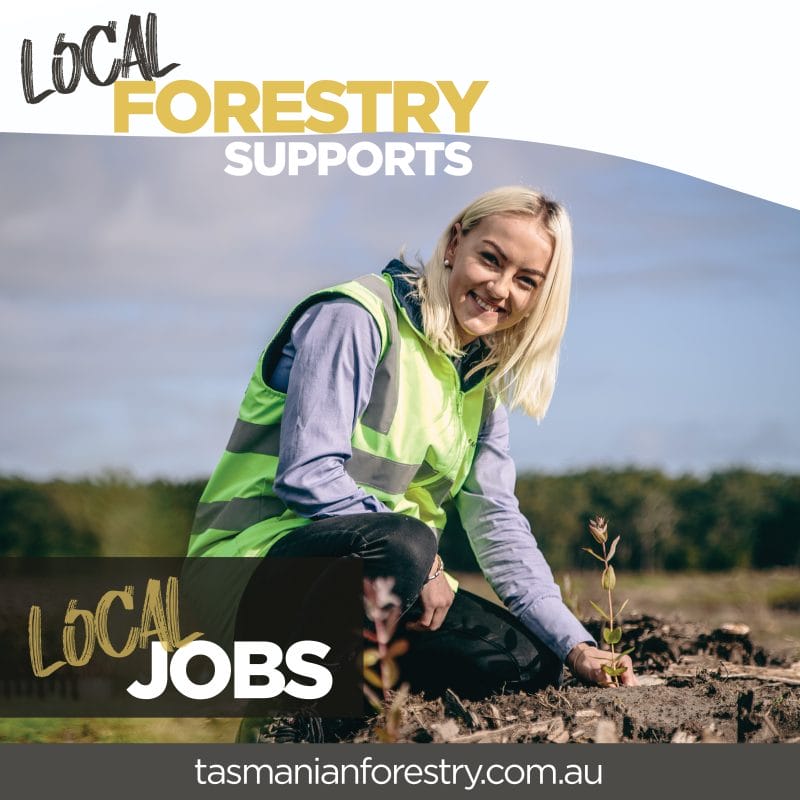 "Not only do Tasmania's forest industries support the employment of thousands of locals and generate $1.2 billion annually for the state's economy, the products we create build new homes and lock up carbon, helping fight climate change. Forest industries are a solution to modern day issues, but we need the next federal government to recognise that by committing to our Federal Election 2022 Plan for Growth," Nick Steel said.
"The four themes under which more detailed policy requests are included in the Plan for Growth, are:
Rapidly delivering on the bipartisan agreement of an additional one billion new production trees to meet Australia's future timber needs
Ensure hardwood supplies for floors and other high value uses continue through no more forest lock ups
Turbocharge the job creating, value adding new fibre-based industries by establishing the National Institute for Forest Products Innovation (NIFPI) in Launceston
Enhance our world leading pulp, paper and packaging sector to allow it to play a larger role in moving Australia to a recyclable bioeconomy replacing plastics
"TFPA will engage closely with all candidates throughout this election campaign to secure the best deal for Tasmania's forest industries, which are becoming so much more critical for our economy, society and environment," Nick Steel concluded.
ENDS
Media enquiries:
Stuart Harris
Media & Public Relations Manager
M: 0491 205 627