26 October 2021
MEDIA RELEASE.
Tasmanian Forest Products Association
Scrapping the "water rule" will deliver timber for homes and result in more carbon being stored.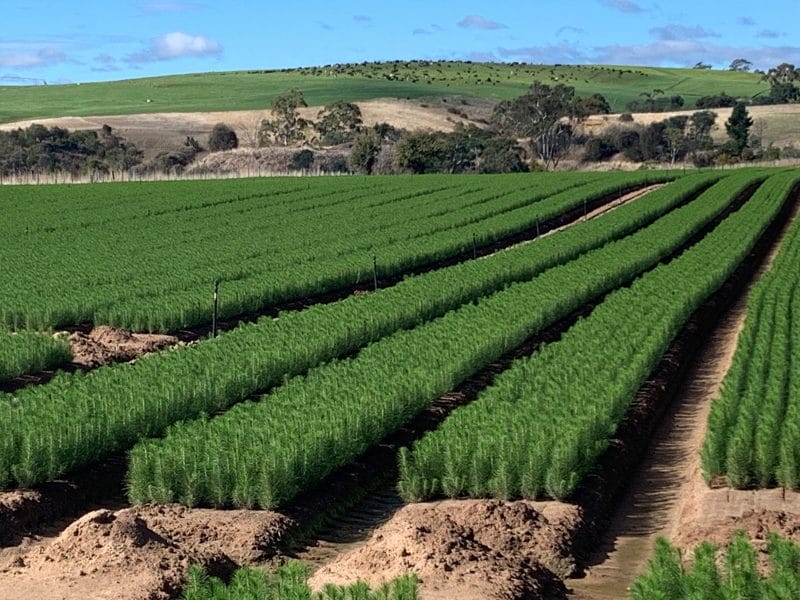 The Tasmanian Forest Products Association (TFPA) welcomes the Federal Government's announcement to remove the highly contested rainfall regulation, known as the 'water rule', bringing southern Tasmania in line with the rest of the state.
TFPA CEO Nick Steel said the announcement by Energy and Emissions Reduction Minister Angus Taylor and Assistant Minister for Forestry Senator Jonno Duniam, to remove regulatory barriers that exclude farmers and landowners from accessing the carbon market could result in an additional 30 million new trees being planted over the next decade.
"These very welcome changes mean that landowners in southern Tasmania, with an interest in diversifying into tree crops, will be eligible for carbon credits under the Emissions Reduction Fund and the voluntary carbon market".
"We commend the Tasmanian Farmers and Graziers Association who have supported these changes resulting in the opportunity to expanding plantation estates in the south, assist farmers to maximise the use of their land, increase out sovereign timber capability and offer net zero solutions to farmers and landowners."
Media enquiries:
Stuart Harris
Media & Public Relations Manager, Tasmanian Forest Products Association.
Email: [email protected]
Phone: 0491 205 627