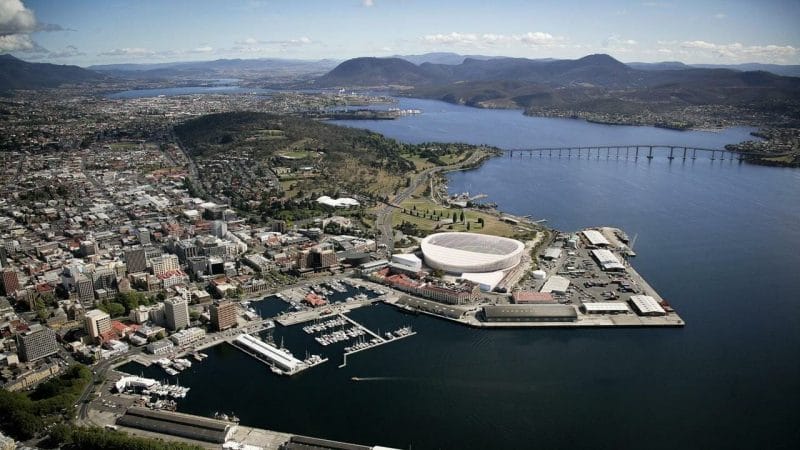 The construction of the new Macquarie Point stadium is a once in a lifetime opportunity for our state, but for it to be successful it must be a stadium for all Tasmanians, writes Nick Steel.
With the AFL season now well underway, I envisage the pride we will all feel when, in a few years, our very own Tasmanian team runs out into the cauldron of our very own stadium.
It would be a pivotal moment for the history of our state. Finally, we are about to have our own team, in our own stadium, on the national stage.
But while having our own team will be a proud moment for every Tasmanian, we must ensure that our own coliseum is one built for, and by, all Tasmanians.
Think of some of the most iconic stadiums built in recent years. Perth's Optus Stadium is an impressive arena. And like our own Macquarie Point Stadium it faced its fair share of detractors before it was built.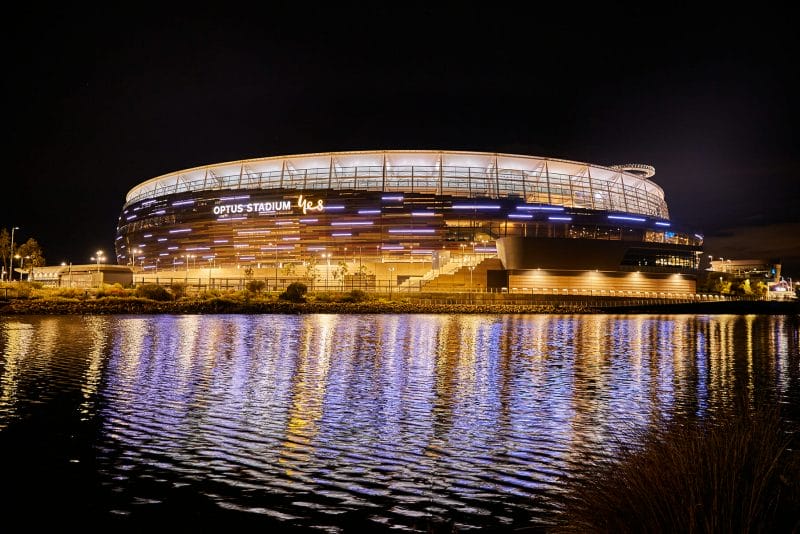 But once it rose from the ground, its iconic looks and shape forged from the textural bronze façade made of anodized aluminium, captured the hearts and minds of Perth's populace. And it's now one of the country's leading sporting, conference and concert venues – and embraced by the whole community.
Similarly, the Bird's Nest Stadium, built as part of the Beijing 2004 Olympics, still stands in our collective memory as one of the most iconic constructions of the last 50 years.
Now imagine our striking world-class stadium, standing at the entrance to our business district, highlighting the best of Tasmanian skills and resources. We have a unique opportunity to forge our stadium in our own image. One that future generations can proudly admire as the true spirit of all Tasmanians.
The biggest loss for our state would be that if the money spent on this project was sent to the mainland. Hundreds of millions of dollars given to a multinational company to deliver a cookie-cutter prefabricated stadium that neither captures the imagination of our state, nor ensures the money continues to benefit all Tasmanians.
Yes, we will have a stadium to watch our team, but would it be one we're proud of, one we feel connected to, and one that benefits the state many times over?
Now imagine if we kept design and construction in Tasmania. Hundreds of young apprentices, trained through our own TAFE system, building a stadium with its elements sourced from the great Tasmanian businesses that have already built this state.
And imagine if the materials used to construct the venue were sourced from our state. That every piece, where possible, was supplied by local businesses, employing local Tasmanians. It really would be an iconic venue forged by all of us.
By ensuring every dollar spent on our stadium is kept in the state, it would be returned, through wages and commissions, to the pockets of Tasmanians. They would then spend that money supporting other Tasmanians. The cost of this venture seems less daunting when it forms part of the circular Tasmanian economy.
I personally imagine the pride I would feel from a stadium highlighting the best of Tasmanian timber products – known around the world for its quality, sustainability and carbon capturing capability.
If you want to see how Tasmanian timber can be used for dramatic effect at a sporting venue, you don't have to look too far. The recent refurbishment of My State Bank Arena embraced the quality and beauty of Tasmanian timber.
It's a vision I hope I can see again in our new football stadium. I know the Tasmanian timber industry is ready to support such an iconic venue and noble project.
This type of investment in our state would connect us all to this project. Capturing the best that Tasmania produces in a public asset for all our state.
There's no doubt the money this stadium will require can seem intimidating. But with Federal Government and AFL input, it's not a burden only for Tasmania.
But the benefit of this windfall can be captured or wasted, depending on Government policy. I implore our political leaders to act swiftly to ensure that the money we spend is kept in our state, supporting Tasmanian families and businesses. Not sent over Bass Strait to line the pockets of mainland millionaires.
Our state is finally getting its own AFL team, and it deserves a grand stadium home – showcasing the finest Tasmanian timber.
Nick Steel is the CEO of the Tasmanian Forest Products Association.