The State Government's plan to build 10,000 new homes by 2032 will not only help put more Tasmanians in a home today but, with the forestry industry's support, into the future, writes TFPA CEO Nick Steel.
We know that Tasmania, and in fact the whole country, is in the depths of a housing crisis. We need more houses built, and we need that building to start as soon as possible.
Last year's announcement by Housing Minister Guy Barnett will go a long way to help house more Tasmanians than ever. And should Federal Labor's Housing Australia Future Fund pass in the Senate, even more homes will be built.
The Tasmanian forestry industry is ready for the coming construction boom. Building a house requires wood, and lots of it. So, constructing 10,000 homes will require a coordinated response from the Tasmanian forestry industry. It's a challenge our members have embraced, and will meet, from across the range of forest products we produce.
But our forestry story doesn't stop there. The industry has a commitment to replant or resow every tree harvested.
Each of those replanted will spend on average the next 20-35 years growing for plantations and 60-70 years for native hardwood regrowth forests, sequestering carbon from the atmosphere, until they are ready to be harvested again.
And that means they will be ready to turn into new houses. That's right – the tree the forestry industry planted when it harvested the wood to be made into your first home, will be available for the construction of your children's, or grandchildren's, first home.
And the best bit? We'll replant a tree to begin the process all over again. Forestry is proud of this cycle, and why we refer to ourselves as the ultimate renewable.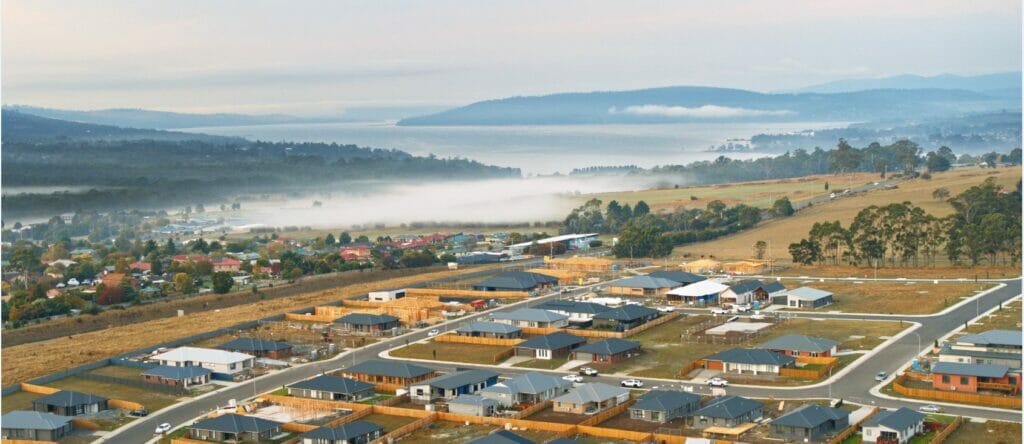 But building 10,000 new homes in a decade is no small feat. Here is a breakdown of what it will take.
One average three-bedroom home requires 14 cubic metres of softwood and engineered timber to build the frame. An average house also uses around 4.8 cubic metres of hardwood plus significant volumes of ply, chipboard and MDF for the fit out.
Our mixed species forestry industry is critical and building homes for the future depends on it. The alternative is imported timber from places where often the forestry practices are far less regulated than here, costing over $2 billion nationally every year.
Imagine if we could grow, harvest and process even a small part of that timber here, on island?
So let's get serious and help build 10,000 Tasmanian homes… and let's build them out of local timber. For the benefit of Tasmania today, and for future generations.
Nick Steel is the CEO of the Tasmanian Forest Products Association.