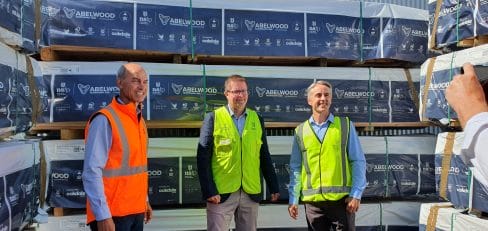 The Tasmanian Forest Products Association (TFPA) has congratulated Neville Smith Forest Products for creating 30 new full-time forestry jobs in the Huon Valley, saying the increase in production points to a bright future for the industry in the state.
TFPA CEO Nick Steel said forestry provided multipronged benefits to Tasmania.
"Tasmania's forest industry is the ultimate renewable," Mr Steel said.
"It replants for the future according to a long-term plan; it helps tackle climate change by taking carbon dioxide out of the air and storing it (a fact acknowledged by the IPCC); and it supports more than 5,700 direct and indirect jobs in our state.
"Importantly, the majority of jobs created by forestry are in regional Tasmania, where employment opportunities can be harder to come by than in major centres.
"In addition to the direct jobs created, the Southwood mill expansion will see many more indirect jobs supported, further supporting regional communities to thrive.
"The forestry industry has played a key role in Tasmania for hundreds of years. Developments such as this show the future is bright for forestry in Tasmania, and that there's a capacity to grow the industry further to continue to benefit our regional communities."
The original media release is here: TFPA Media Release – Neville Smith Forest Products Expansion a vote of confidence in forestry